Too Much Laundry? Consider Commercial Laundry Equipment!
Every now and then we'll get a call from someone (hair salons, animal shelters, schools, and the like) asking us about the differences between home style washers and commercial laundry equipment. There is definitely a difference and fortunately it only takes a few simple questions to determine which one is the smarter buy for your particular need.
Do you have large loads to run?
If yes, commercial laundry equipment is the way to go. There are some larger capacity residential washers available (up to 30 pounds or so) but the commercial washers can handle even larger loads.  Plus, they'll keep running those larger loads for years to come giving you quite a bit of extra productivity.
Do you run your washer all day, every day?
Residential washers are designed to handle the demands of family laundry. Even if the the laundry is done all in one day that usually averages out to a load or two a day per week. Commercial washers are designed for the rigors of washing all day, every day.  They are also are designed to be serviced, which is much more cost effective than replacement.
How often can you afford to replace the washer?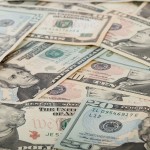 Commercial washers are designed for continuous use. They are more expensive than home style washers, but you shouldn't have to replace the washer as frequently plus commercial laundry equipment is designed to be serviced quickly and easily. We had one customer that was purchasing a new home washer every year because it couldn't stand up the rigors of constant use. They put in a commercial washer and have been happily laundering goods worry free.
Save Drying Time
Commercial dryers have larger drying cylinder sizes, higher airflow, and higher BTU ratings all of which help to reduce drying time and increase the efficiency of the laundry process. A typical home dryer can take an hour to dry a load of terry towels even after a high speed extract. The same load can be dried in half the time in a commercial dryer.
Programmable
Commercial laundry equipment is usually equipped with controls that allow customized programs giving greater efficiency and flexibility. I actually have a commercial washer in my home and this came in super handy when our youngest left a crayon in his pocket that didn't get caught during the pocket checking portion. We set a long wash program, added commercial grade laundry chemicals and viola!
Additional Considerations
Before heading down the commercial laundry road, make sure you check the following potential gotchas:
Do you have an adequate water supply?  Larger commercial washers will need more than a small 3/4″ fill line.  Small water lines makes for longer fill times and longer wash cycles.
Do you have an adequate drain?  Commercial washers do not typically have a pump drain like a home washer, but a gravity drain.  A small drain system will slow down the wash cycles due to extended drain times.
Do you have adequate power?  Most small commercial washers and dryers will operate with single phase power but will typically require 208-230V instead of the standard 120V that a home washer uses.
Do you have natural gas?  A natural gas dryer will dry much more effectively and efficiently than an electrically heated dryer (most home dryers are electric heat).  You'll also need a larger exhaust for the commercial dryer as well as make up air since a commercial dryer moves quite a bit more air than a home dryer (and dries faster, too!).
Finally, make sure the machines will physically fit into the area that you will place them and that there is adequate room for service. Typically, your dealer will make sure and measure to ensure a proper fit.
There is, of course, a downside. The initial cost of a commercial washer is greater but savings through the life of the machine make it more economical. Don't forget the costs associated with downtime during replacement as well as the stress! If you plan on continuing to do your own laundry on premise and can afford to make the investment it will pay off in the long run.
Please follow and like us:
---