The Top 7 Maintenance Tips for Commercial Laundry Machines
Maintaining Commercial Laundry Machines
Commercial Laundry Machines, like any other machine, contain many moving parts that need attention from time to time.  If the machines are not looked after and maintained properly, the return on investment will be very poor.  Instead of making your operation efficient and reducing the costs of doing laundry, expenses for repair and downtime will loom large.
7. Read the manual!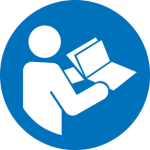 All commercial laundry machines come with an installation and operation manual which includes a routine maintenance section.  Doing simple things like keeping the machine clean and performing routine inspections can alert you to problems before they become expensive and difficult to manage.
6.  Talk to the manufacturer!
Before ordering, make sure to contact the technical service department for your commercial laundry machine and ask them about routine maintenance.  A short phone call can provide a wealth of information about critical maintenance.
5.  Talk to your local dealer!
Of course, training is included when you purchase your new machine, but also be sure to ask about maintenance training that should be done, even if you don't have a dedicated maintenance staff.  There are still things that you can do to help keep your machine like new.  Simple things like wiping the machine down at the end of the day can greatly extend its life.
4.  Take pictures!
Our brains are amazing things and they are excellent at spotting differences.  This explains why those games on the back of cereal boxes are so popular.  Comparing the pictures of the machine when new to when there is a problem can provide valuable information when there are problems with your commercial laundry machines.
3.  Talk to the operator!
 Since the laundry personnel use the machine the most, they are typically the first to notice that something isn't quite right, or that there is a performance issue.  Speaking to the operators of the machine also involves them in the process, making them feel more valuable to the team.
2.  Find a service technician you can trust!
While trickier than it sounds, finding a tech that you trust to maintain your commercial laundry machines properly is critical.  Typically, the most competent technician will not be the least expensive in terms of labor cost, but will save you time and money by diagnosing the problem correctly the first time.  A misdiagnosis will loose time, since it will require multiple trips to complete the repair.  Money will also be lost due to the increased time spent on the issue.
1.  Develop a Preventative Maintenance Program!
Nothing creates uptime like correct and timely maintenance.  The idea behind a PM Program is to track problems and proactively fix them before issues become costly and time consuming.  While there are many software packages available, a simple checklist or spreadsheet will often suffice.   Here is an excellent starting point if you're new to the idea of a PM Program.
That's it!  Maintaining your investment in commercial laundry machines is important from an operational standpoint as well as a financial one.  Poorly maintained machines will not stand the test of time and create headaches from the top to the bottom of your organization.
Please follow and like us:

SKU:


Price:


category:


Currency:


Brandname:


Regularprice:


saleprice:


Offer available from:


offer valid upto:


offer_stock:


Offer condition:


product seller:

Published on

Tue Feb 24

by

AlAdcock
---